Recently this connection piece of our toiletseat broke. It looked as follows.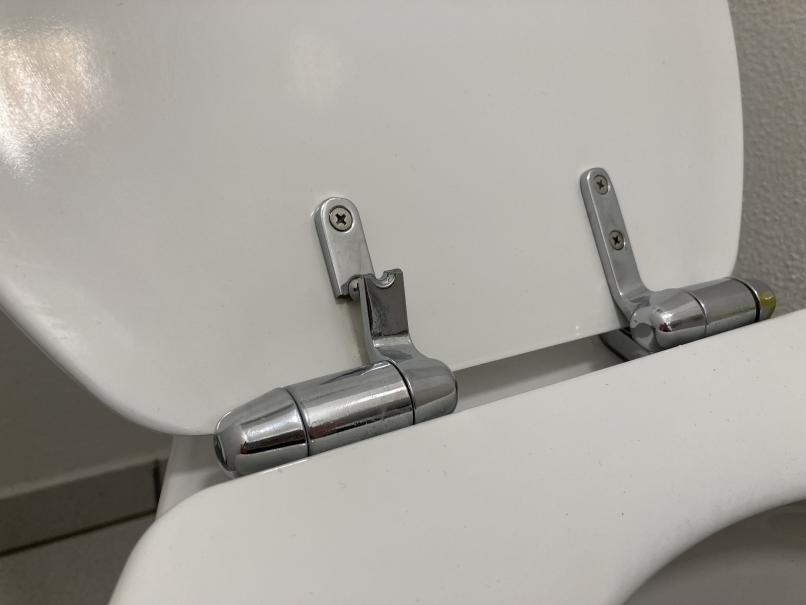 It seems first, that the only way to solve this is by removing the whole toilet seat, throwing it into the trash and buying a new one. Produce new trash and foster consumption? No! I can do modelling and have a 3D printer. I am just making my own spare parts.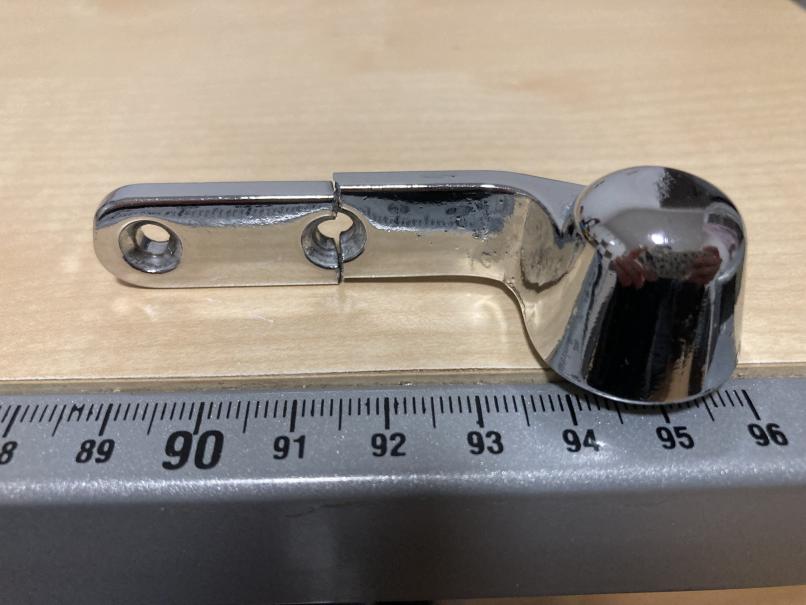 Here is the part in its full glory. First I took the dimensions and then I put it into OpenSCAD.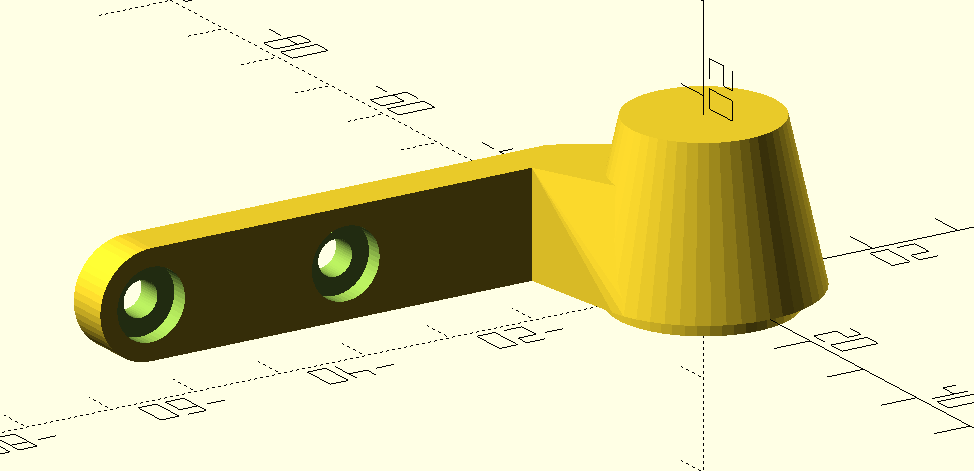 Here is also already the model in OpenSCAD. Okey, the curves are missing, but I think it fits. I don't want to make a big fuss about it and it looks ok as angular as it is. Now print the first prototype.
For my prototypes I use red filament. The prototypes can also be printed with less fill to save material. On the first prototype, I noticed that the hole was in the wrong place and another measurement was incorrect. So I first had to make a correction and another prototype. Here you can see the time lapse.
I always test the prototypes by trying to attach them to the spot. In this way, I recognize errors quite quickly. But with the second prototype everything was right. Now is time for the productive printing, with a white filament and 100% filling, so that it is also stable.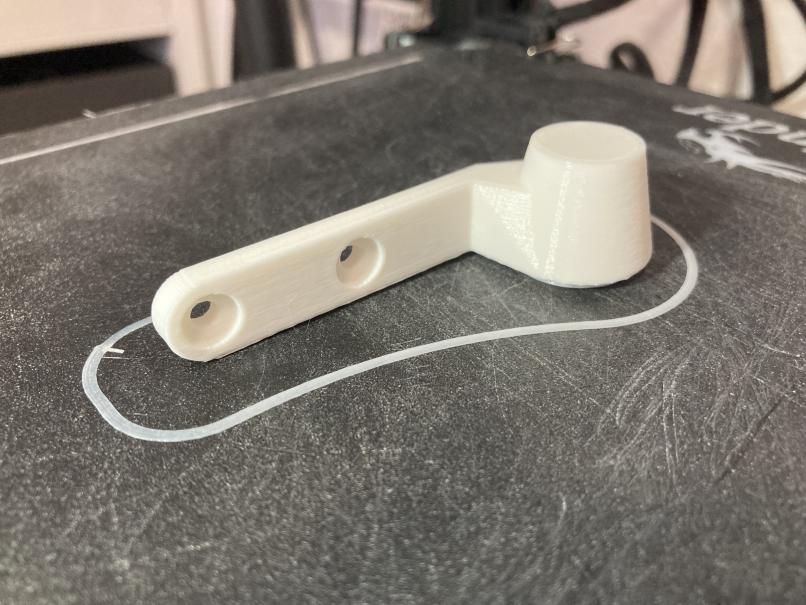 it looks and feels satisfactory.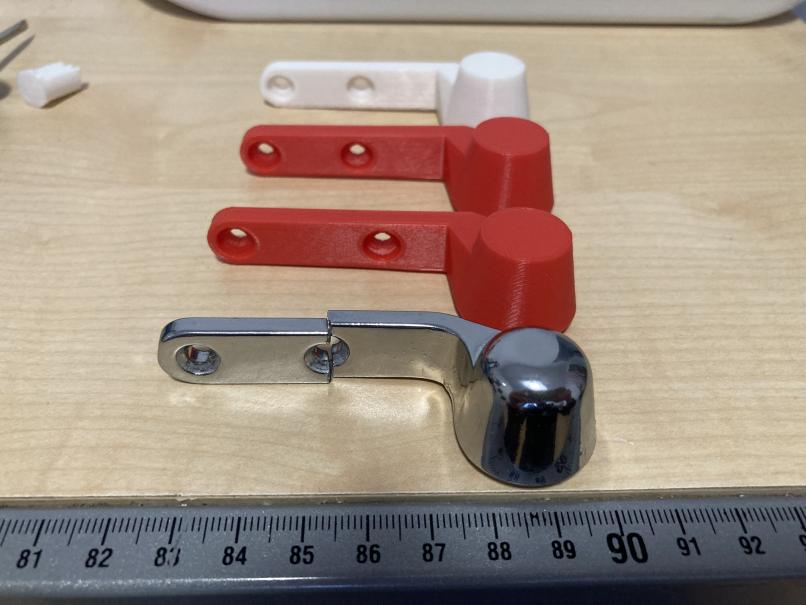 The entire range of connectors, from the broken original part to the prototypes to the new productive part.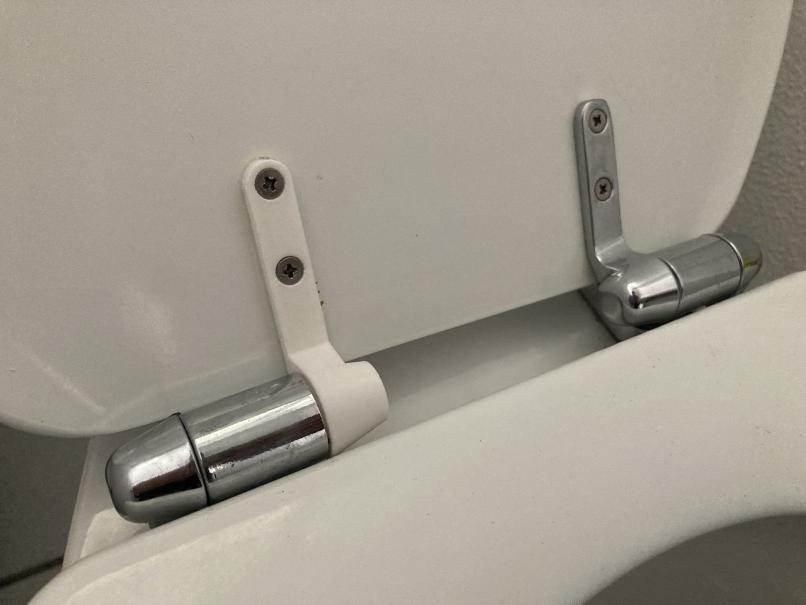 And here is already the result! It fits like a glove and holds the toilet lid back in the right position. I may have to take a different plastic, however, so that this can really be used more long-term. But for now it fits. After a few days of testing, I also want to replace the other connector, so it does not look out of place.
Conclusion: We have once again saved something from the trash and can use our toilet seat for another time.