I am convinced that we can solve the global plastic problem only with local measures. For this reason, I have spent the last weeks/months experimenting on various projects and am working prototypically on a DIY recycling plant that I can operate at home to extract new raw materials from plastic waste that accumulates daily from various packages.
I have long tried to build a plastic shredder at home with the least amount of resources. I had the idea of applying heat to plastic, softening it and thus reducing the size of the plastic with less force. Unfortunately, my first prototype failed.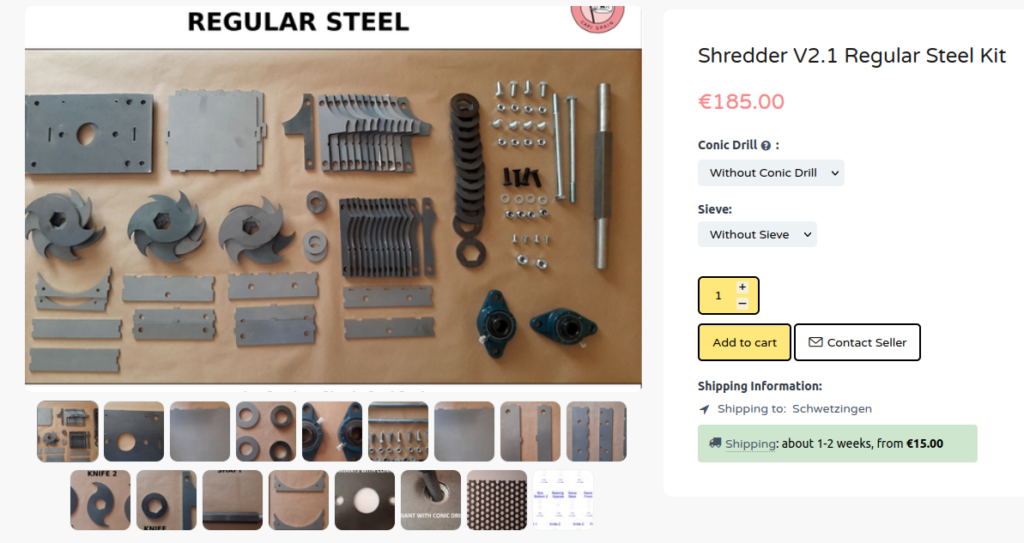 After some thinking, I decided to order a Precious Plastics Shredder Kit with all the necessary parts already included. I have to assemble the shredder and can start with it. In 2-4 weeks the shredder will arrive. I am looking forward to my little recycling business!